Current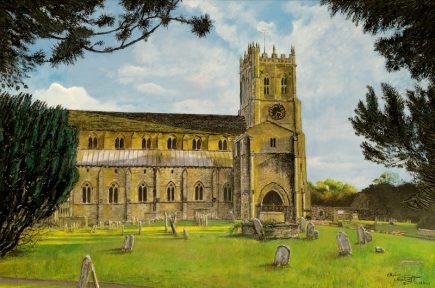 Hope to see you soon at the new FANTASTIC THINGS EMPORIUM, Saxon Square, Christchurch, Dorset. Some of my work will be on show throughout January 2022.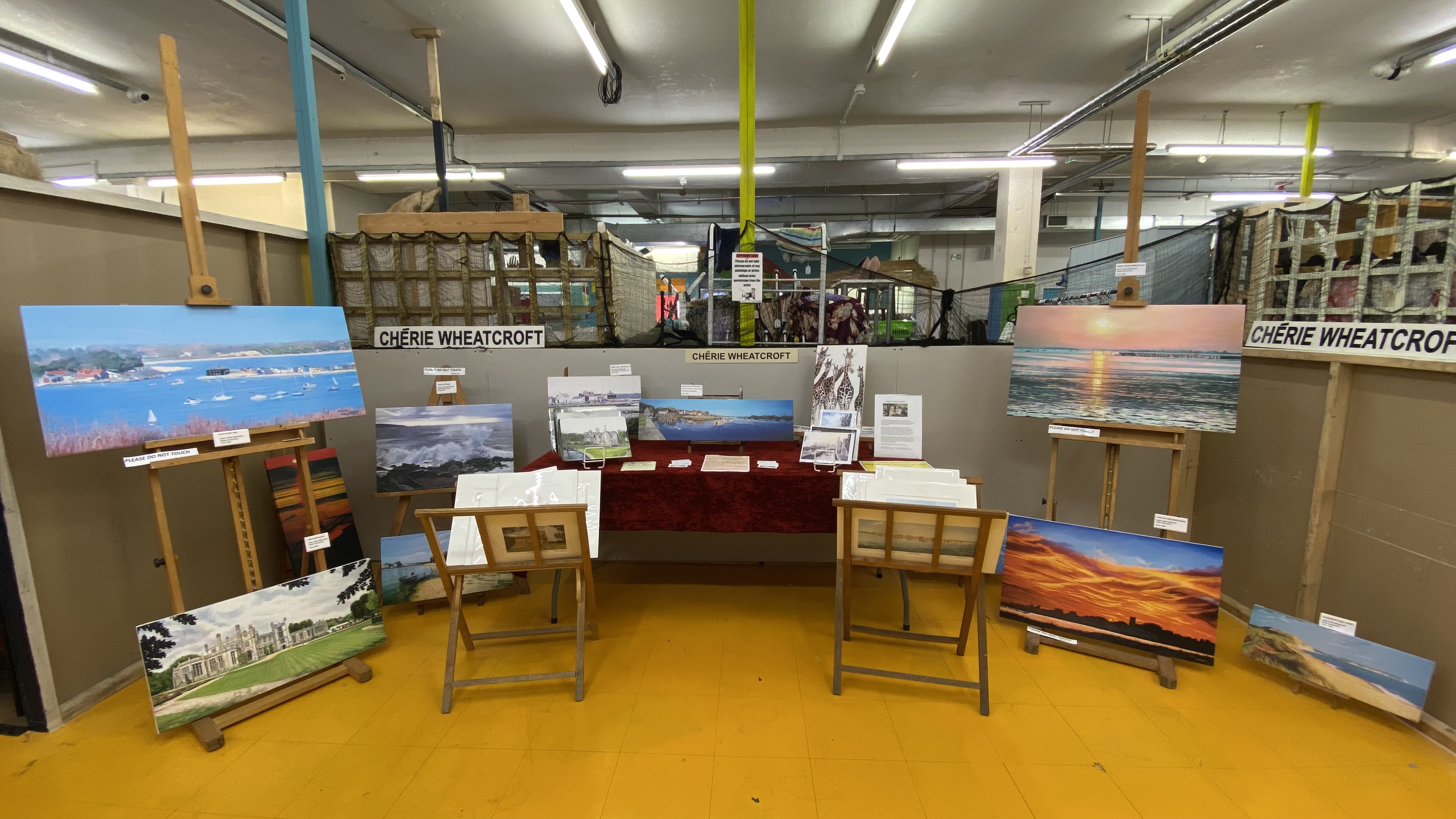 My residency at Place Mill Gallery, Christchurch Quay closed after a very busy and successful short season in 2021. If you didn't get to visit the mill, below is a virtual tour taster from 2017! 

Next EXHIBITION:   OCT 15th 2021 – JAN 31st 2022
FANTASTIC THINGS EMPORIUM, SAXON SQUARE, CHRISTCHURCH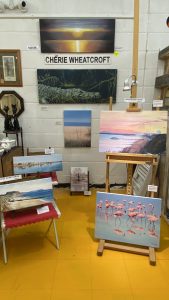 For full details see the exhibitions page.
---
Cherie has been exhibiting at Place Mill since 2006. We hope to see you at the 1000 year old Place Mill Gallery & Heritage Watermill in the quaint setting of Christchurch Quay, Dorset in 2022 after a very busy and successful short season last year. She has been 'Artist in Residence' since 2014, generally from Easter to October, and if you like Art and History, then this is your 'place' to be!  
Chérie likes to support the local enterprises as well as further afield.  More details are available on the Exhibitions page.
If you wish to purchase any of her artwork, please visit the online shop where there is a wide selection available to suit all tastes, including originals, limited prints, open prints, tablemats and coasters.
nb/ Cherie and Place Mill are also featured in a book called 'Lesser Known Christchurch' by Steve Roberts. Available from all bookshops and from Roving Press.
---
---